Quick Links:

News
The CDC has published some new tools to help facilities make decisions about reopening. It's worth noting that the first item on these decision trees is whether reopening would be consistent with applicable state and local orders. Please read over the first column before proceeding to the next column.
We will be posting the CDC tools for various programs throughout the day. If this program does not apply to you, check back in for the other posts.
If you are interested in learning more information about the governor's guidelines visit: https://www.tn.gov/governor.html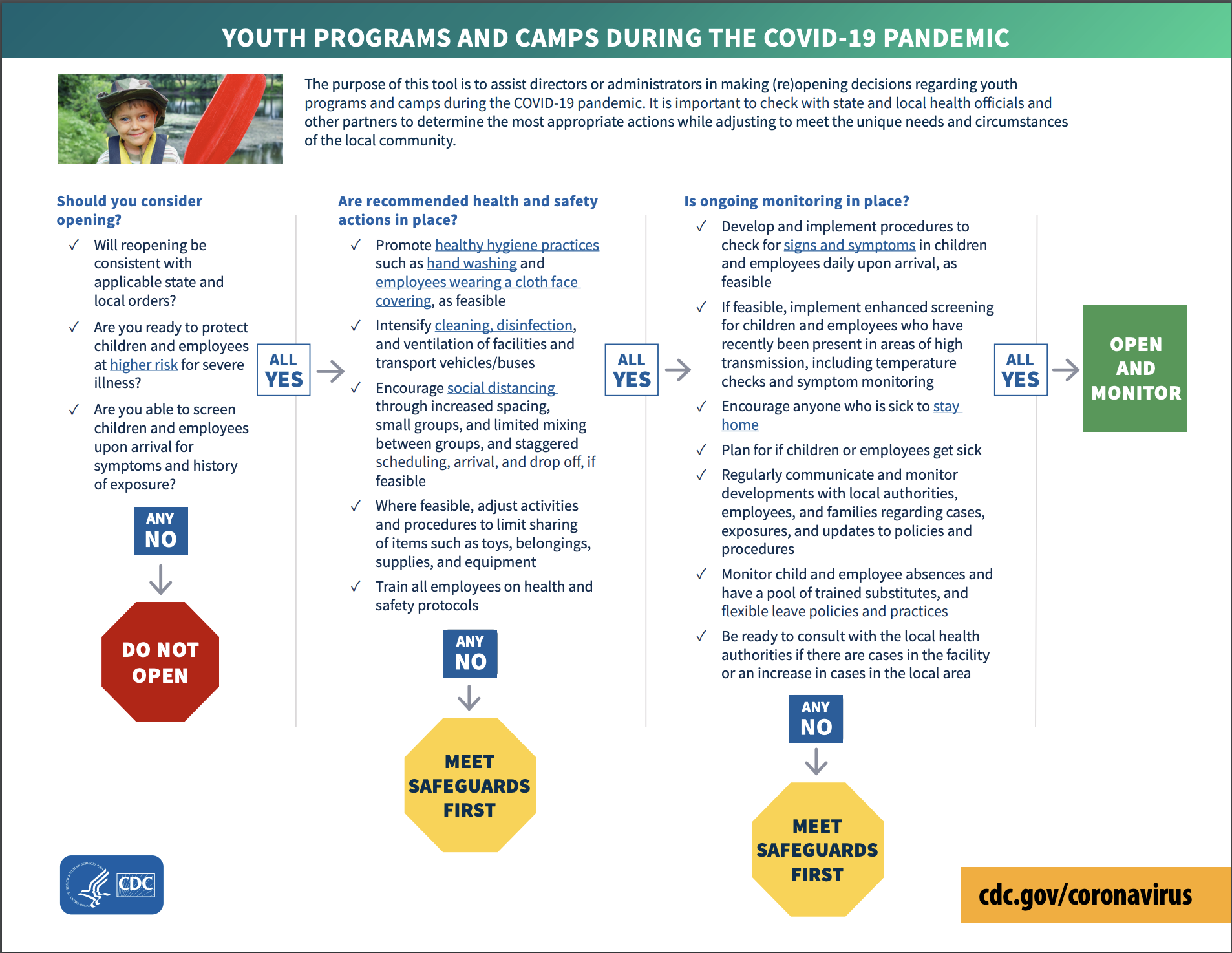 All Lauderdale county offices will be closed to the public beginning Monday, March 23.
Please call the appropriate office if you need to make an appointment or have any questions.
Thank you for your understanding and patience during this time.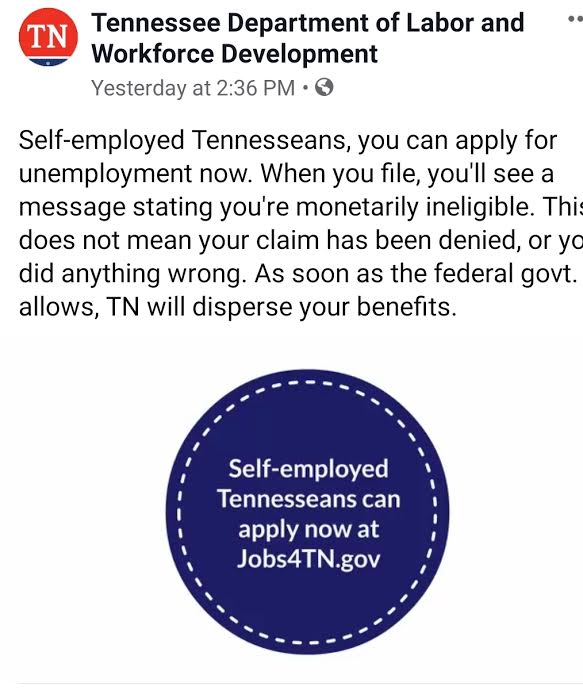 Lauderdale County Declares State of Emergency (Read the Mayor's Executive Order)
WIC is still operating during the COVID-19 pandemic! Do you have or need a WIC appointment? Services are being done by phone. Call your local County Health Department or 1-800-DIAL-WIC.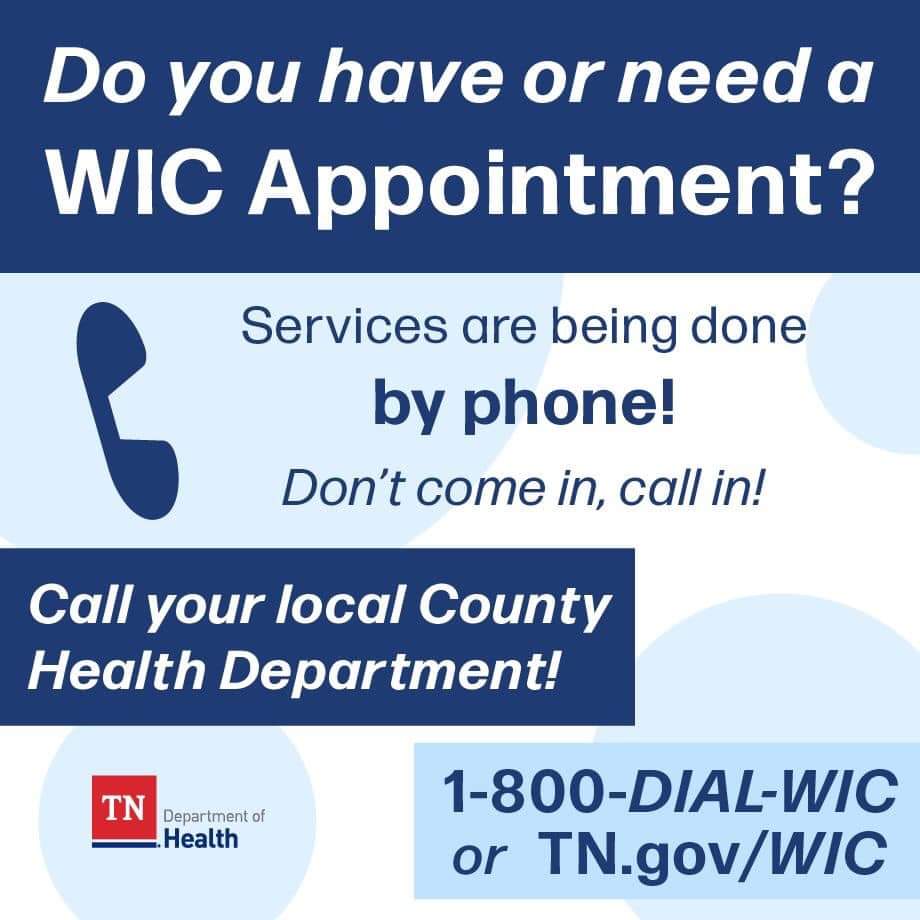 IRS Information
IRS Operations During COVID-19: Mission-critical functions continue
Filing and Payment Deadlines Questions and Answers
Attachment: FQAs Tweet jpeg image.
#IRS has posted answers to frequently asked questions on the filing and payment tax relief provided in response to the ongoing #COVID19 emergency. These questions and answers will be updated periodically. See www.irs.gov/coronavirus
You can now find a section addressing common questions on tax filing and payment relief granted by #IRS in response to the #COVID19 outbreak. See www.irs.gov/coronavirus
Our County
Family Resources
WIC is still operating during the COVID-19 pandemic! Do you have or need a WIC appointment? Services are being done by phone. Call your local County Health Department or 1-800-DIAL-WIC.
If you are having issues finding WIC foods during the COVID-19 pandemic, visit Tennessee WIC (http://tn.gov/wic) or you can give us a call at 1-800-DIAL-WIC.
Needy Family Assistance During COVID-19 Outbreak - https://www.tn.gov/humanservices/news.html
Community Resources
Local
Business Chamber Members Hours of Operation (pdf)
Bank of Ripley Update
City of Ripley COVID-19 Press Release
Halls Police Department Press Release
Lauderdale County Bank Update
Contact Numbers for Local and Federal Offices
Federal
Associations Now
Association of Chamber of Commerce Executives
Council of State Chambers
U.S. Chamber of Commerce
Mississippi
Tennessee
Business Resources
Business Resources Related to COVID-19
The Lauderdale Chamber and our regional partners HTL Advantage and Memphis Chamber are committed to providing Business Guidance on CO VID-19 for our business community.
https://join.memphischamber.com/coronavirus-business-resources
We will continue to share up-to-date information, tools and resources to help minimize the impact of COVID-19-related disruptions.
At this time, the US Chamber recommends that all employers should be prepared to address the impacts of the coronavirus, including planning for unexpected closures in your area and exploring telework options. Below are tools and upcoming webinars and conference calls to help Memphis area businesses prepare and share information related to the impact of COVID-19.
Upcoming Events & Webinars
Conference Call: COVID-19 Q&A with University of Tennessee Health Sciences Center (https://tennessee.zoom.us/j/934781127)
Thursday, March 19, 2020 | 3:00 – 4:00pm CST
The University of Tennessee Health Science Center invites your business to join Dr. Jon McCullers for an online conversation about COVID-19. Similar to his presentation scheduled for last Thursday's event, Dr. McCullers will focus on these topics:
the current facts about COVID-19 and the anticipated health impact over the next 30 days,
what continuous, precautionary measures businesses can put in place for their employees,
where businesses can recommend sending ill employees, and what/when should be communicated to health authorities.
If you have questions, please call 901-448-8387.
Webinar: Is your business prepared for a shut down? (https://register.gotowebinar.com/register/3568066270873838859)
Friday, March 20, 2020 | 10:00 am CST
Join CEO of Caissa Public Strategy, Brian Stephens, as he outlines best practices to ensure employee wellness while simultaneously ensuring optimal business and operations continuity.
This event is free to business leaders.
Available Pre-Recorded Webinars
Webinar: COVID-19: What Actions Employers Should be Taking Right Now (https://www.bakerdonelson.com/coronavirus-covid-19-what-your-business-should-do-right-now) | Baker Donelson
In this 18-minute webinar, a panel of experts from Baker Donelson review a list of practices employers should implement and consider now to minimize disruption related to COVID-19. This and additional legal resources are available here (https://www.bakerdonelson.com/coronavirus).
Webinar: How to Communicate with Employees and Customers Regarding COVID-19 (https://attendee.gotowebinar.com/register/7049018929210661644)
In this 20-minute live webinar, Brian Stephens, CEO of Caissa Public Strategies will cover how to communicate in a way that builds trust with employees and clients/customers, dismiss rumors and allows your company to communicate in a manner that builds your reputation. Examples of strong messaging will also be covered.
Webinar: How to Host Virtual Team Meetings and Tips for Virtual Clear Communication (https://www.btsvirtualevents.com/)
In this 30-minute live webinar, experts from Memphis-based event production company Behind the Scenes learn how to incorporate virtual meetings and events into your work environment. During this webinar you will learn about live streaming options, virtual connections, interactive elements and more that will keep your employees and customers engaged and motivated. We will also discuss the difference in using a webcam meeting compared to a professional camera and lighting.
Webinar: Helping Businesses Navigate COVID-19 (https://www.psgi.net/events/navigating-covid-19/)
Wednesday, March 18, 2020 | 2:00 – 2:45 pm CST (Check back for recording)
As the COVID-19 situation evolves, many businesses are wondering what they should be doing to prepare. During this webinar, ProTech's team of experts will be discussing the tools that businesses need to have in place to enable remote work capabilities for their workforce for collaboration and continuing essential business activities. The team will be on standby to discuss and advise on best practice recommendations to be prepared for future events. ProTech's team will also offer a Q&A time to answer any questions.
SBA Disaster Assistance Response Program for COVID-19 (https://www.sba.gov/disaster-assistance/coronavirus-covid-19)
BA recommends that businesses download the economic injury disaster loan paper application and start getting their documentation ready, so when that declaration opens, they can quickly get in their application.
This link on the SBA website has good information including the documentation required for these loans (people can download the paper application form before applying online so they can see what they're going to need)
Declarations are listed here (you can see which states already have COVID-19 declarations) and more about the online application process when it opens for Tennessee firms: https://disasterloan.sba.gov/ela/